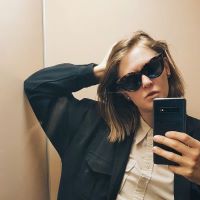 frontend developer and all-around creative mastermind
I am an up-and-coming frontend developer with a passion for writing as little code as possible. I love efficiency, structure and comprehensibility, and to make website that are as pretty as they are functional. My background in communication, culture studies and textile design gives me a fresh viewpoint on webdesign. Scroll down to see some of my previous work and don't hesitate to shoot me an email if you have any thoughts or questions!
I am a problem solver, a lover of puzzles, and a deeply solution oriented person. I always try to face new situations with positivity and openness.
If you are curious about my other creative endeavors, keep an eye out for my new blog! It will soon be packed with posts on knitting, embroidery, fun css, drawing and probably a whole lot of stuff about my dog.
projects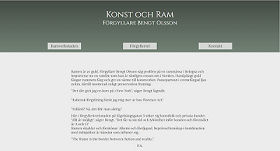 Website for a local guilder and framer. Bengt already had a website that was in need of some updates so I made a simple and elegant page to let the frames and guilding speak for itself. The aim was to make a repsonsive layout with a clean look that is easy to comprehend. We decided that the most important aspects are the contact information and a photo-grid showcasing Bengt's skills.
A fun detail is that the header color is based on the walls of Konst och Ram's showroom, which is the same shade of gray that is used at the Swedish National museum.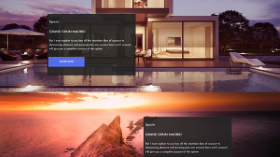 This website was created as a school assignment. We were given a Figma image and 12 hours to recreate as a functioning website with responsive elements. The website is a one-page landing site featuring CSS grids, flexbox and a little bit of JavaScript.
techniques used:
html and css
sass
JavaScript
experience
education
FrontEnd developer, Sundsgårdens folkhögskola 2022
Textile Innovation and Circular Textiles, Borås Textilhögskola 2021-22
Intermedial studies, 90hp, Lunds Universitet 2012-14
Textile creations, advanced course, Önnestad Folkhögskola 2012
work experience
Customer Service Agent and Assistant Trainer, Concentrix, 2016-22
Self-employed textile and clothing designer, 2012-18
Black-jack dealer, Bell Casino and Charles Dickens, 2009-2019
skills
HTML
CSS
Sass
Bootstrap
Figma
JavaScript
WordPress
Agile work
contact